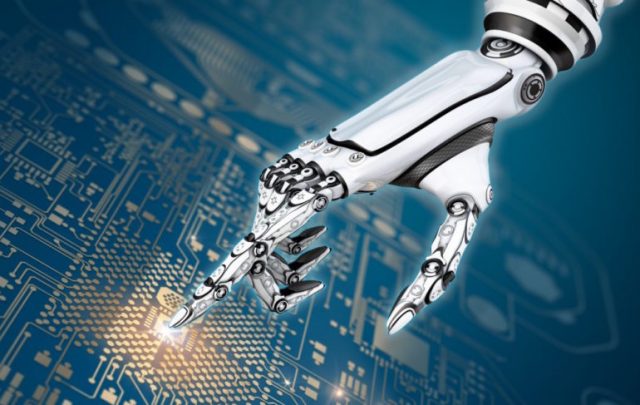 As technology overtakes every industry, the business forecast for jobs like typists, watch repairers, and postal workers over the next decade is bleak, according to a Bloomberg report citing Labor Department data.
Many of the jobs on the list, like telephone operators, mine shuttle car operators, foundry mold and coremakers, and locomotive firers, harken back to 19th Century technology while others, like computer operators, word processors, data entry keyers, and typists, are becoming victim to automation and more user-friendly technology that allow anyone, not just those with specialized skill sets, to operate them.
"[T]he pace of technological innovation is still increasing, with more sophisticated software technologies disrupting labour markets by making workers redundant,"Oxford University researchers concluded in a 2013 study that predicted that 47% of American jobs are at risk as a result of automation.
Here are the jobs projected to be on their way out over the next decade, according to Bloomberg:
1. Locomotive firer
Projected decline by 2026: 78.6%
2. Respiratory therapy technicians
Projected decline by 2026: 56.3%
3. Parking enforcement workers
Projected decline by 2026: 35.3%
4. Word Processors and typists
Projected decline by 2026: 33.4%
5. Watch repairers
Projected decline by 2026: 28.7%
6. Electronic equipment installers and repairers, motor vehicles
Projected decline by 2026: 25.2%
7. Foundry mold and coremakers
Projected decline by 2026: 24%
8. Pourers and casters, metal
Projected decline by 2026: 23.4%
9. Computer operators
Projected decline by 2026: 22.9%
10. Telephone operators
Projected decline by 2026: 22.6%
11. Mine shuttle car operators
Projected decline by 2026: 21.9%
12. Electromechanical equipment assemblers
Projected decline by 2026: 21.3%
13. Data entry keyers
Projected decline by 2026: 21.1%
14. Postmasters and mail superintendents
Projected decline by 2026: 20.9%
15. Electrical and electronic equipment assemblers
Projected decline by 2026: 20.7%