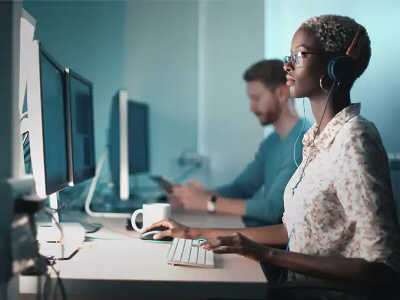 Eventreks keeps your workforce connected with monitoring for Critical Apps And Infrastructure.
Our NOC helps you avoid downtime with multiple tiered service levels for any level of escalation and remediation.
Our remote services allow us to monitor your network infrastructure 24/7 and to predict, identify, and fix problems when they occur, quickly and efficiently. Our trained technicians will monitor the health status of the physical infrastructure to help diagnose, notify and resolve issues for custom projects and ad-hoc work.
Should issues arise, our expert IT team will push the critical updates and patches necessary to keep your IT system running.
Critical events must occur at regular intervals to ensure data protection and business continuity. We'll notify your organization immediately about any downtime events regardless of the time of day.
With Eventreks' system monitoring services and tools, you will have the peace of mind knowing that every key network activity is being monitored, provide notification and reported on closely.
---
Eventreks can provide help desk service, application support center or service desk to compliment your Network Operations Center for your own employees or organizational needs.
We provide your employees and staff members with personal assistance to solve system problems.
Free up your in-house resources while we assist with general tasks so you can focus on projects which demand greater attention to detail.