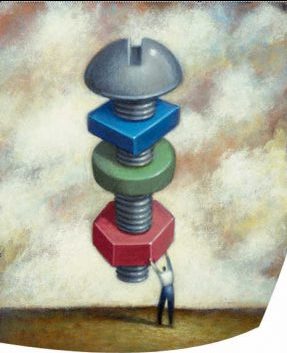 Eventreks LLC's project management consultants utilize process, discipline, and leadership to break down functional silos, engage stakeholders, and ensure your initiatives are completed within budget, scope, and schedule.
We'll manage your project from initiation to completion. Has your active project is missing milestones or is lacking momentum? We'll deploy project management consultants to get your project back on track.
We provide highly experienced program and project managers; experts to help guide, lead, and support high-visibility initiatives.
Track your project status through our online project portal for updates, expenses tracking, milestones, tasks, messaging, timelines, and document repository.
IT PROJECT MANAGEMENT SERVICES
BUSINESS PROCESS MANAGEMENT
We utilize continuous improvement methodologies, such as Agile and Six Sigma, combined with change management approaches to achieve stakeholder buy-in. With engaged stakeholders, the new or refined business processes are clearly defined and sustainably applied throughout your organization.
BUSINESS TECHNOLOGY
We provide consultative support to IT program management offices, prioritize the IT department's portfolio of projects, and offer a project management approach to end-to-end system selection and implementation projects within IT and other business functions.
CHANGE MANAGEMENT
We blend professional project management with change management best practices to ensure projects are completed on time and on budget, and address the human factors and culture critical to adoption and sustainability.
PRODUCT DEVELOPMENT
We manage the critical interdependencies and communication among all of the departments involved in product development, from discovery through commercialization. Speed-to-market is critical in the ever-increasing competitive landscape; however, quality must never be sacrificed.
REGULATORY & QUALITY
We utilize project management to translate, plan, and execute strategies to help you achieve successful submissions, adhere to agency compliance, and remediate identified issues.