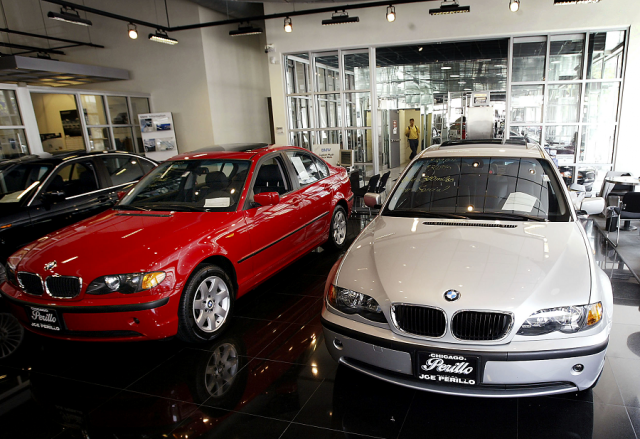 Shopping for a car online used to be unthinkable mainly because you wouldn't be able to get a realistic perspective of how the car looks like.
This can only be achieved and experienced by going to a dealership, talking to a sales rep, and getting the feel of a car first hand.
That is until the advent of the BMW i Visualizer, an app being developed by BMW in collaboration with Google's Project Tango.
Project Tango is an indoor mapping technology built by Google that allows smartphones to project digital images in physical space.
Virtual Car Showroom: How The i Visualizer App Works
The augmented reality-based mobile app will allow prospective buyers to view a virtual car as if the vehicle were parked in front of them. Using Google's 3D camera sensors, smartphones can project a life-sized 3D image of a BMW car overlaid on the environment that is visible through the camera.
Of course, you won't be able to feel the car, much less sit inside it; but you can take a look inside to see if the indoor layout of a BMW car is as posh as the exterior. At the touch of a button, you can also open doors, activate lights, or change the car's color palette.
When Will BMW's i Visualizer Become Available?
In just a matter of weeks, you will be able to visit a BMW dealership and inspect a virtual car in augmented reality. The initial stage of the app will be available in dealerships located in the UK, China, Germany, Italy, Japan, and U.S.
Once the pilot run is over, the company plans to release the app on Google Play later this year. Using the app will allow you to picture how an i3 city vehicle or an i8 sports car looks like while sitting in your garage.
Using The i Visualizer In A Real-Life Setting
This app aims to make the shopping experience easier on car buyers so that they can check out cars without leaving the comfort of their own home. However, the app's usability is limited because you will still need to use a Tango-enabled phone, and there's only two of them in the world right now: the Lenovo Phab 2 Pro and the ASUS ZenFone AR, which has just been unveiled this week at CES 2017.
Aside from BMW, Google also announced another partnership, this time with retailer Gap. The company is developing a new app that will allow shoppers to test clothes from Gap using Tango technology.