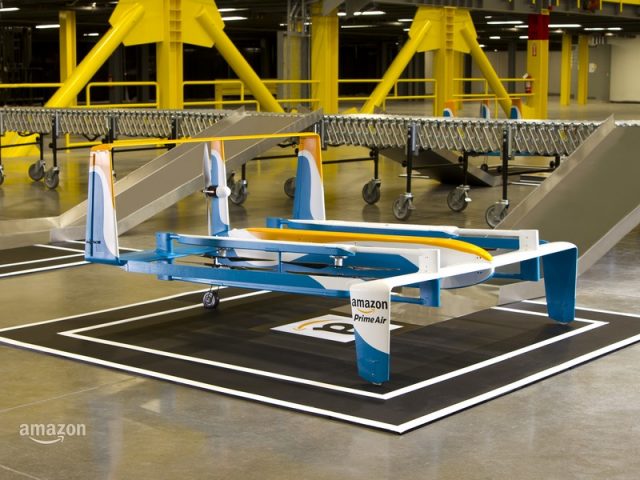 Amazon obtained an intriguing patent for a flying warehouse that would deploy drones to deliver parcels to customers.
It's no big secret anymore that Amazon sees drones as a big part of the future of e-commerce and the company has been making efforts to implement a reliable drone delivery service.
Amazon even started drone deliveries in the UK recently, but that's just the beginning. The retailer has far more ambitious plans that involve flying warehouses and advanced technology that would allow it to deliver parcels in minutes via drones.
Amazon Airborne Fulfillment Centers
Amazon's patent filing with the United States Patent and Trademark Office (USPTO) details a concept for "airborne fulfillment centers," or AFCs for short, which would basically be flying warehouses stocked with various items ready to reach customers via drones.
The company would stock AFCs with some inventory and place them near locations where it expects high demand for certain items. For instance, Amazon could place an AFC near a sporting event and stock it with specific items such as souvenirs or snacks that sports fans might be interested in.
Amazon could also stock the AFCs with drones, including models with temperature control that would work well for food delivery, and deploy them to make deliveries on schedule or on demand.